Venetian Islands Real Estate In Miami Beach
Venetian Islands Homes For Sale< click to see what's for sale on Venetian Islands
Venetian Islands real estate is extraordinary! You don't have to endure jet lag and time zone differences to enjoy the beauty of Italy. Located just off Miami Beach, Florida's own Venetian Islands (NE 15th St. and Dade Blvd.) were joined together in 1926 by a bascule bridge known as the Venetian Causeway. Venetian Islands real estate includes many luxury homes and condos on the 6 Venetian Islands. A series of bridges connecting the Venetian Islands and stretching between Miami and Miami Beach feature octagonal concrete entrance towers, which give you a great view of the water. The oldest causeway in metropolitan Miami, the Venetian is rickety in a charming way, featuring fantastic views of the city and the mammoth cruise ships docked at the port, not to mention a glimpse of some of Miami's most beautiful waterfront homes. Bikers and joggers especially love passing the Venetian Islands homes and condos on the Venetian causeway because of limited traffic and beautiful scenery.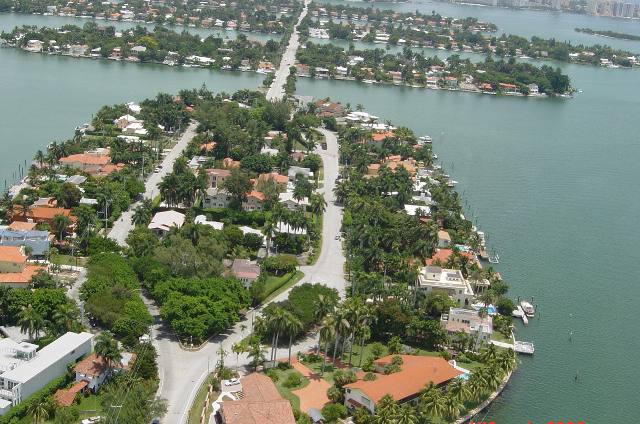 Rare Arial View of the Beautiful Venetian Islands
May 2015 - Venetian Islands Residents Get Bad News
Venetian Islands real estate includes the Belle, Di Lido, Rivo Alto and San Marino Islands. In general, the area encompasses a variety of "sub-neighborhoods" within its geographic boundaries. These include single-family areas, principal arterial roadways, and multi-family areas. Due to the diversity of areas, the neighborhood improvements will be implemented through two separate construction sub-neighborhoods, as follows:The Venetian Causeway crosses Biscayne Bay between the City of Miami on the mainland and City of Miami Beach on a barrier island in southern Florida. The man-made Venetian Islands and non-bridge portions of the causeway were created by materials which came from the dredging of the bay.The Venetian Causeway follows the original route of the Collins Bridge, a wooden 2/5 mile (600 m) long structure built in 1913 by John S. Collins and Carl G. Fisher which opened up the barrier island for unprecedented growth and development.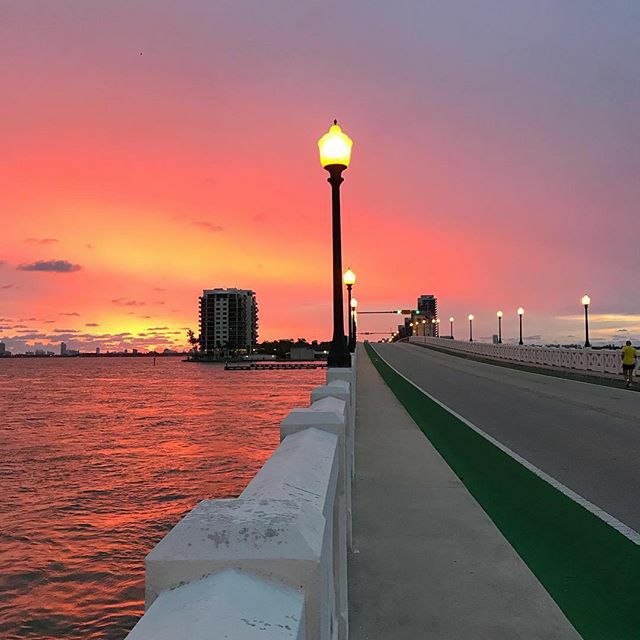 Venetian Causeway, Venetian Islands, Miami Beach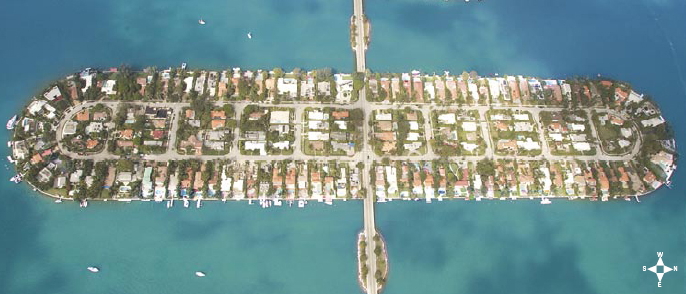 Venetian Islands Real Estate Miami Beach - Dilido Island

DiLido, San Marino and Rivo Alto Islands. These corridors consist of single-family residences. Originally planned to be a part of the total Venetian Islands Project with Belle Island, Di Lido, San Marino and Rivo Alto were subsequently "split-out" as a separate package because they were not deemed to be within a Priority drainage basin by the City's PWD. On the other hand, the Belle Island was. The Department of Environmental Management would not issue a permit for a complete project, if all islands did not receive stormwater improvements. However, not having been designated a Priority Basin, monies made available to the Venetian Islands through the bond issue were appropriately reallocated to fund shortfalls within other priority basins citywide. Hence, Bid Packages 13B and 13C were separated for permitting purposes. Please contact the CIP Office for further details on projects that may be of interest to you. The Venetian Islands are some of the most beautiful Islands in all of South Florida, and Venetian Island waterfront homes have increased substantially in value.
The Grand Venetian Condos For Sale
One Thousand Venetian Condos For Sale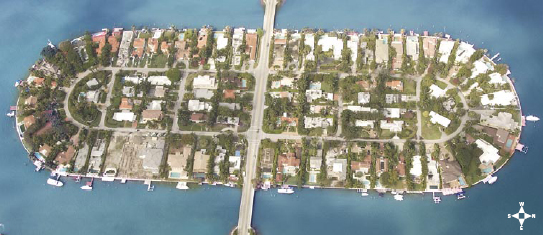 Venetian Islands Real Estate Miami Beach - San Marino Island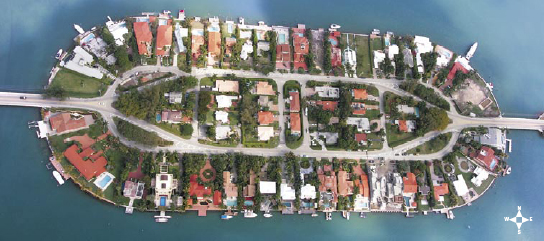 Venetian Islands Real Estate - San Marco Island
BACK TO TOP

Venetian Islands Luxury Home Finally Priced To Sell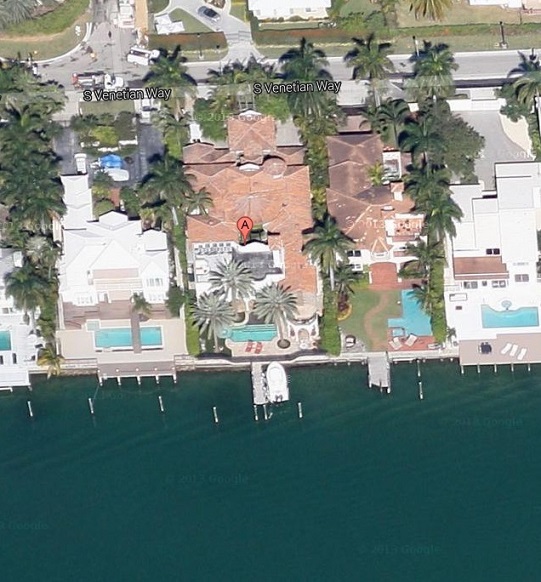 Venetian Islands Home 1350 South Venetian Way
Update Price changed to $5,900,000 and Sold
The Venetian Islands, located in Miami Beach, stretch to Miami across a span of 7 bridges called the Venetian Causeway, the oldest of metropolitan Miami's causeways, as well as one of the most charming areas in Florida. The 6 Venetian Islands are surrounded by Biscayne Bay, and feature amazing views of the water and downtown Miami, not to mention some of the finest luxury homes in Miami Beach. One of those luxury homes has been on the market for sale since February, and is worth mentioning now, because it is a magnificent Mediterranean estate, which has finally been priced to sell. The spacious 5 bedrooms home, located at 1350 S. Venetian Way, Miami, boasts 7,991 square feet of living space, and has rooms that could be used as additional bedrooms if needed. Listed in February of this year for a whopping $6,950,000, an incredibly high price, given today's market conditions, the owner dropped the price 2 times, and now has it advertised for $4,985,000, a reduction of almost $2 million. With a private dock, boat lift, and direct ocean access, set on an over sized lushly landscaped lot, measuring 12,250 square feet, with 70 linear feet of bay front, 5 upstairs bedrooms, and a new, drastically reduced asking price, the property is likely to be sold in the next few months.
Venetian Island Waterfront Homes As Seen From Biscayne Bay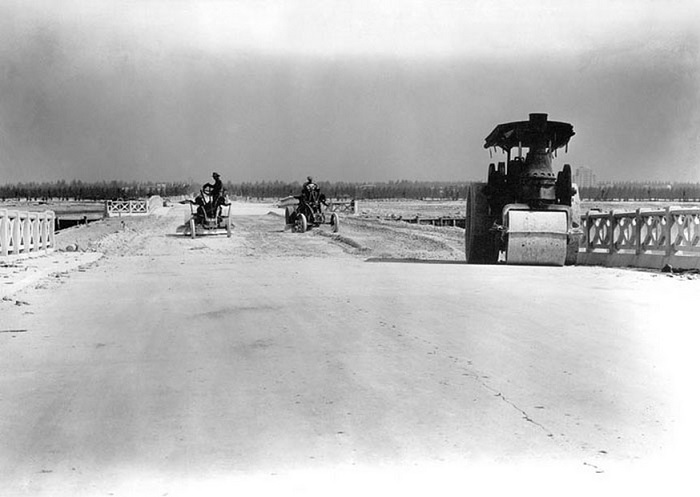 Venetian Islands Under Construction in 1922
Venetian Island Home Sold For $3,700,000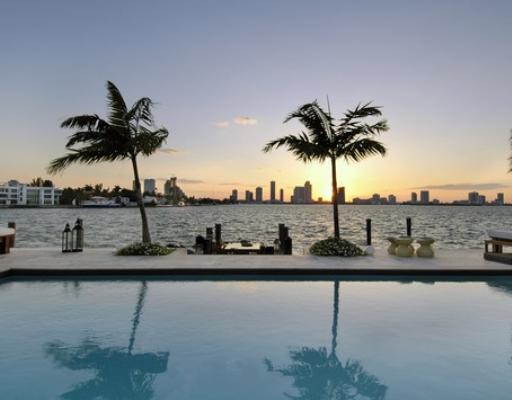 Venetian Islands View Of Biscayne Bay from 324 W. San Marino Drive
Last week, a 3 bedrooms, 3.5 bathrooms, 3,500 square feet home at 324 W. San Marino Drive, on the Venetian Islands in Miami Beach, sold for $3,700,000, a pretty good price for the seller, in this present market. The house, located on San Marino Island, one of six Venetian Islands, was recently updated, and is situated on one of the best lots on the Island. The property features beautiful views of the open wide bay, 65 linear feet of water frontage, a 15 by 40 feet pool with 9 feet depth, 2 jet-ski lifts, and 2 boat slips. Listed for sale in 2008, the property remained on the market for 177 days, before closing. It was originally listed for $4,495,000, and although, the property sold for almost $800,000 below the asking price, the seller was nonetheless able to sell the house for more than $1000 per square foot.
BACK TO TOP


Venetian Islands From East To West With Belle Isle In The Front
Venetian Islands Condo For Sale $799,000
1000 Venetian Way, Apt. 1601 For Sale $799,000
A fine Venetian Islands condo on Miami Beach is up for sale in one of the most desirable buildings on the Venetian Islands. Priced at $799,000, the 2 bedrooms, 2 bathrooms apartment, with a spacious 1,830 square feet of interior living space, is surrounded by terraces on 3 sides of the condominium. Located at 1000 Venetian Way, on Biscayne Island, one of the 6 Venetian Islands, the apartment is listed at an asking price of $436 per square foot, a pretty decent price for a condo with a great view, in a great location.
Venetian Islands Real Estate - Home Reduced To $1,525,000
Venetian Islands House On Miami Beach UPDATE: (Nov. 5, 2008) Now reduced to $1,295,000
A very charming, updated house on Dilido Island was reduced in price from $1,695,000 to $1,525,000 just a few days ago. The charming 3 bedrooms, 3 bathrooms pool home has an ample 2,750 square feet of interior living area, and sits on a 7,020 square feet lot in one of the best locations on Miami Beach. The Venetian Islands home located at 30 E. Dilido Drive, previously sold in 2002 for $518,000, before any restorations to the house had been made.
Venetian Islands Home Sold For $6,250,000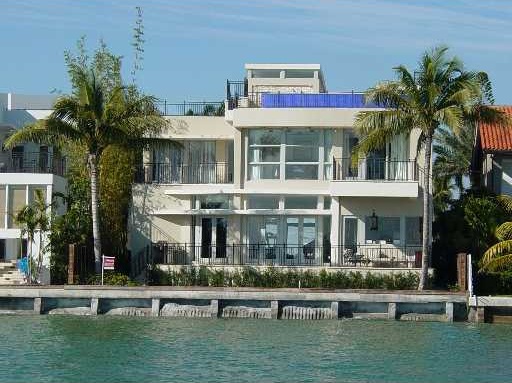 1374 S Venetian Way Miami Beach Florida
A brand new Miami home located on San Marco Island, one of six Venetian Islands stretching from Miami Beach to Miami, sold last week for $6,250,000. The home located at 1374 S. Venetian Way, Miami Florida was built in 2006 on a 10,500 square feet, wide bayfront lot facing downtown Miami. The owner had the property listed on the market for sale for just over a year at an asking price of $7,950,000, before it closed a few days ago. The 7 bedroom, 8.5 bathroom home boasts a very spacious 7,117 square feet of interior living space, with 60 linear feet of bayfront. The property sold for approximately $878 per square foot of living area. The home is high tech throughout, featuring a roof top pool and a large deck, an elevator to take you from the ground floor to the pool area, numerous terraces and balconies, and a beautiful master suite with amazing views.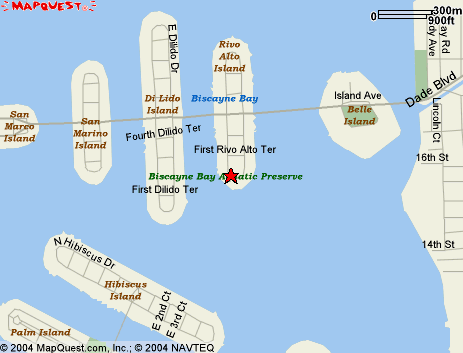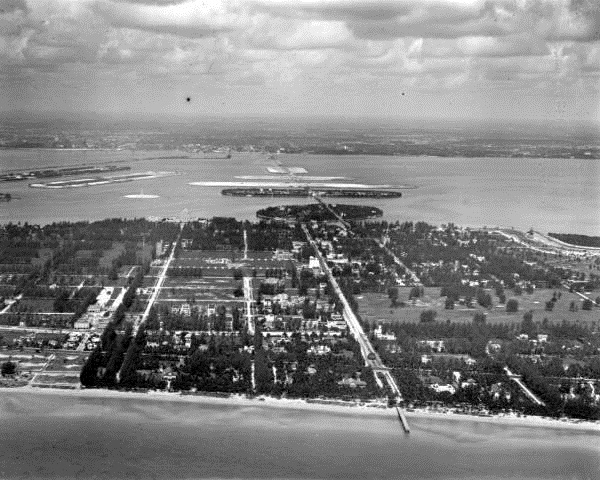 Circa 1924 ~Rare Photo Aerial View of Venetian Causeway From Miami Beach
BACK TO TOP

South Beach Condos
1500 Ocean Drive Condos For Sale - Bentley Bay North Condos For Sale - Bentley Bay South Condos For Sale
Bentley Hilton Beach Condos For Sale - Capri South Beach Condos For Sale - Glass Condos For Sale
Icon South Beach Condos For Sale - Il Villaggio Condos For Sale - Mondrian South Beach Condos For Sale
Murano Grand Condos For Sale - Netherland Condos For Sale - Ocean House Condos For Sale - One Ocean Condos For Sale
Portofino Towers Condos For Sale - The Tides Condos For Sale - W Hotel Condos For Sale - Yacht Club At Portofino Condos For Sale
Miami Beach Condos
Akoya Condos For Sale - Azure Condos For Sale - Bath Club Condos For Sale - Blue Diamond Condos For Sale - Canyon Ranch Condos
Edition Residences Condos For Sale - Fontainebleau II Condos For Sale - Fontainebleau III Condos For Sale - Green Diamond Condos
La Tour Condos For Sale - Mosaic Condos For Sale - Solimar Condos For Sale - The Caribbean Condos For Sale - Villa Di Mare Condos
Miami Beach Homes - Miami Beach Condos