Sunny Isles Real Estate
Sunny Isles Condos For Sale < click to see what's for sale in Sunny Isles
Sunny Isles real estate is extroadinary! Sunny Isles Beach is a city located in Miami-Dade County, Florida. As of the 2000 census, the city had a total population of 15,315. As of 2004, the population recorded by the U.S. Census Bureau is 15,399. Sunny Isles Beach is a major center of South Florida's Russian community, with a plethora of Russian stores lining Collins Avenue, the main thoroughfare through the city. It is also a booming resort area and real estate developers such as Donald Trump have invested heavily in construction of high-rise hotels and condominiums. According to the United States Census Bureau, the city has a total area of 3.7 km (1.4 mi). 2.6 km (1.0 mi) of it is land and 1.0 km (0.4 mi) of it is water. The total area is 28.37% water.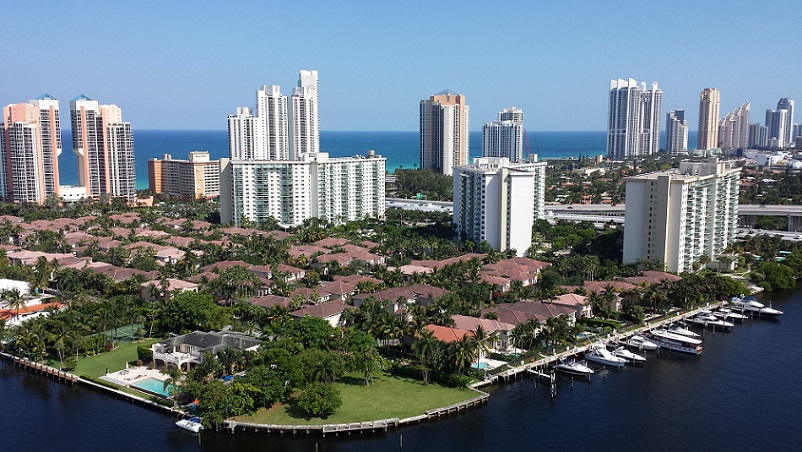 Sunny Isles Beach Florida
Gorgeous Acqualina Ocean Residence Corner Oceanfront Condo For Sale In Sunny Isles Beach
Sunny Isles Penthouse Sold For $25 Million - Sunny Isles Beach April 2017

Ritz-Carlton Sunny Isles Residences 65% Pre-Sold - Sunny Isles Beach February 2017

New Luxury Condo Building Rocked By Explosion - Sunny Isles Beach October 2015

Acqualina Condos - Regalia Miami Condos - Porsche Design Tower - Jade Ocean Condos - Ocean III Condos - Ocean IV Condos
Chateau Beach Condos For Sale - Sayan Condos For Sale - St. Tropez I Condos For Sale - Trump International Beach Resort Condos For Sale
Trump Palace Condos For Sale - Trump Royale Condos For Sale - Trump Tower I Condos For Sale - Trump Tower II Condos For Sale
Trump Tower III Condos For Sale - Turnberry Ocean Colony Condos For Sale - Turnberry Ocean Colony Condos For Sale (1)

Turnberry Ocean Club Sunny Isles Newest Ultra-Luxury Condo Development
Nov. 2014 Turnberry Associates CEO Jeffrey Soffer, who is married to supermodel Elle MacPherson, recently announced his latest project -- Turnberry Ocean Club in Sunny Isles Beach, a 649 feet high tower featuring 154 condominiums, ranging from 2,750 square feet to 10,000 square feet, and priced from $3 million to $22 million. Located at 18501 Collins Ave, just south of the Porsche Design Tower (which is presently under construction), the Turnberry Ocean Club will have 52 residential floors, and will feature a 3-level private club situated 300 feet above sea level, and a resort size infinity edge pool cascading into the Atlantic Ocean.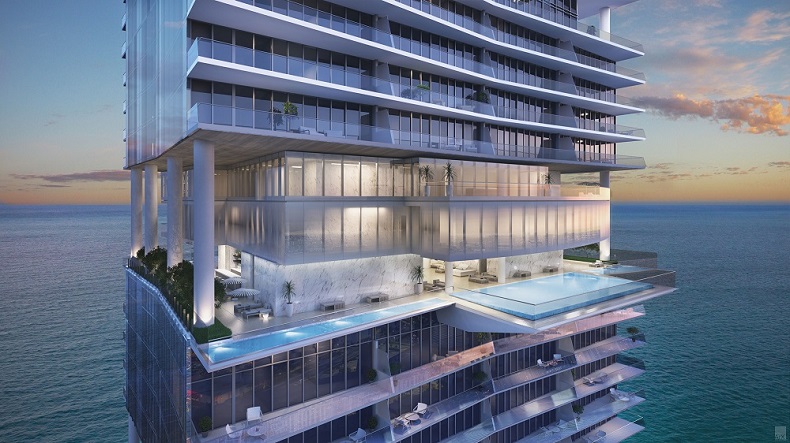 Turnberry Ocean Club In Sunny Isles Beach Florida
Porsche Design Tower In Sunny Isles Receives $214M Financing
The Porsche Design Tower Condo, in beautiful Sunny Isles Beach, Florida, will be an exclusive collection of 132 oceanfront sky residences consisting of flats and double-height layouts. The new Sunny Isles condominium building will feature expansive living balconies with sweeping ocean and Intracoastal vistas, enhanced by floor to ceiling glass throughout, and every imaginable luxury within. Porsche Design developer, Dezer Development recently announced that they closed on a $214,000,000 construction loan with Wells Fargo. The Porsche Design Tower, located at 18555 Collins Ave. in Sunny Isles Beach will rise 60 stories high, and about two-thirds of the 132 units have already been sold.

Views Of Sunny Isles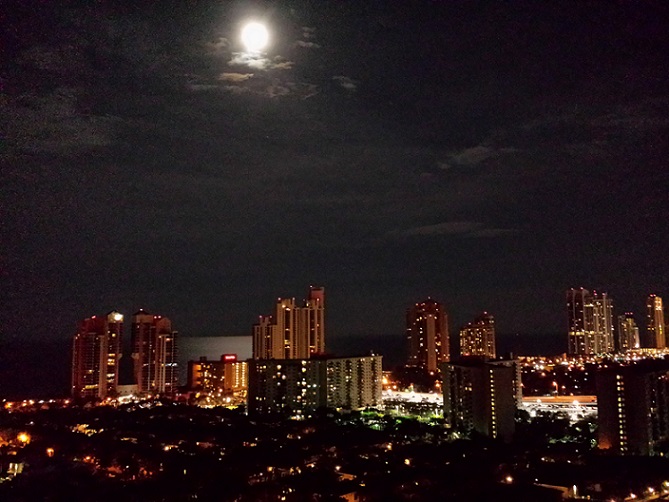 Sunny Isles Beach Florida
Regalia Condos Sunny Isles - Limited Edition Living - 39 Exclusive Residences in Sunny Isles Florida
Sunny Isles Regalia Miami is destined to be Miam's very finest home, with only 39 residences, each with 360 degree views. The last oceanfront parcel in Sunny Isles, Regalia is set in more than one acre of oceanfront property in a broad enclave adjoining the villas of upscale Golden Beach. The Sunny Isles Regalia tower rises slender and sculptural, its geometry creating classical, serene and elegant Zen-like spaces. Spacious residences with more than 7,600 square feet of livable space, 5,515 interior square feet, 2,100 exterior square feet, feature floor-to-ceiling glass walls framing the dramatic ocean and 360 degrees of unobstructed views. Living spaces are flooded with light and air from sunrise to sunset. Superb craftsmanship, quality and style define the interiors. Top-of-the-line materials are used to create a symphony of color, texture and fine design throughout the residences. Full-size gourmet kitchens boast European cabinetry and the latest technology in appliances Sumptuous master baths, feature soaking tubs and designer fixtures. Attention to detail creates a sophisticated and uncompromising world for those who expect the best. With unparalleled comfort, the opulent Regalia Spa offers a visionary space to rejuvenate your body and relax your mind. Form, materials and filtered light calm the senses in a secluded, sophisticated space that evokes a Turkish-style hamam. State-of-the-art fitness facilities, couples' sauna and individual treatment rooms complete the environment. A menu of private spa services, either within the spa or in the privacy of your home, is offered to residents. Regalia's concierge will assist with arrangements for services tailored to fit your needs. Regalia's landscape is an expression of its seaside location as it captures the rhythm and form of the beach in long sweeping curves parallel to the shore. The beach forms a scenic and natural boundary to the pool deck overlooking the ocean.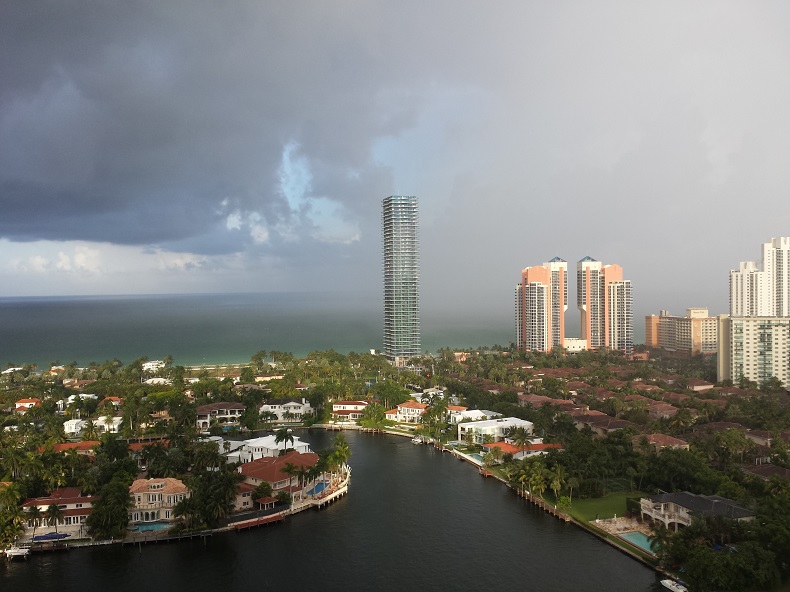 Regalia Miami Almost Finished August 2013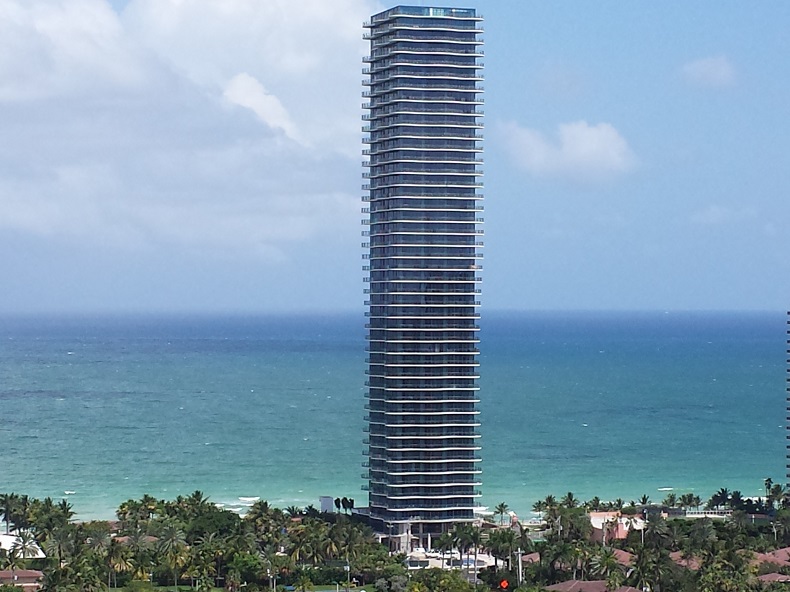 Closup Of The Regalia Miami In Sunny Isles Beach Florida - Condo Almost Finished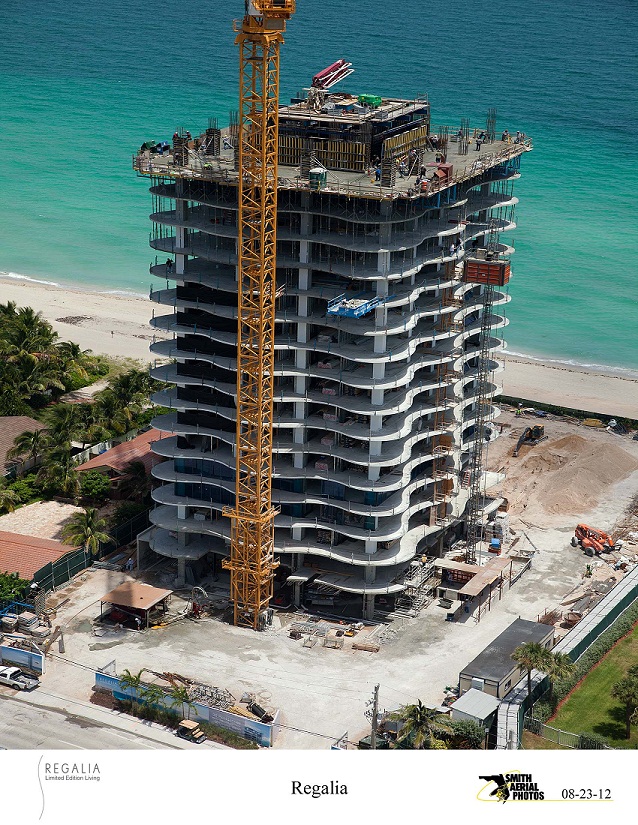 Sunny Isles Census
As of the census of 2000, there are 15,315 people, 8,169 households, and 3,994 families residing in the city. The population density is 5,854.6/km? (15,231.1/mi?). There are 12,946 housing units at an average density of 4,949.0/km? (12,875.1/mi?). The racial makeup of the city is 91.85% White, 2.03% African American, 0.16% Native American, 1.36% Asian, 0.01% Pacific Islander, 2.34% from other races, and 2.25% from two or more races. 36.61% of the population are Hispanic or Latino of any race. There are 8,169 households out of which 12.6% have children under the age of 18 living with them, 37.8% are married couples living together, 8.0% have a female householder with no husband present, and 51.1% are non-families. 43.9% of all households are made up of individuals and 23.5% have someone living alone who is 65 years of age or older. The average household size is 1.87 and the average family size is 2.55. In the city the population is spread out with 11.3% under the age of 18, 5.4% from 18 to 24, 26.9% from 25 to 44, 24.3% from 45 to 64, and 32.2% who are 65 years of age or older. The median age is 50 years. For every 100 females there are 86.3 males. For every 100 females age 18 and over, there are 83.6 males. The median income for a household in the city is $31,627, and the median income for a family is $40,309. Males have a median income of $36,893 versus $28,207 for females. The per capita income for the city is $27,576. 14.7% of the population and 11.2% of families are below the poverty line. Out of the total population, 18.9% of those under the age of 18 and 12.2% of those 65 and older are living below the poverty line.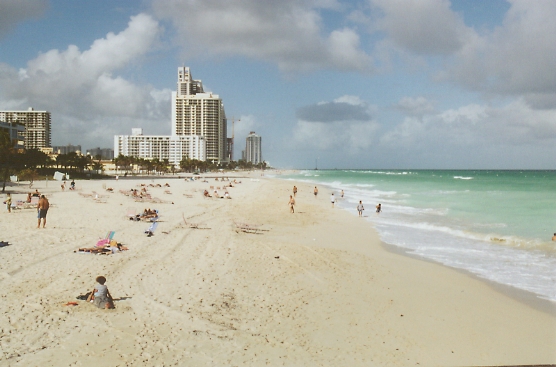 History of Sunny Isles Beach
In 1920 a private investor purchased a 2.26-square mile tract of land for development as a tourist resort. He named it Sunny Isles -- "The Venice of America." When the Haulover bridge was completed in 1925, the area became accessible from Miami Beach, attracting developers who widened streams, dug canals and inlets and created islands and peninsulas for building waterfront properties on Biscayne Bay. In 1926, a group of investors spent nearly one million dollars to build an all-wooden racetrack with stands for 12,000 spectators. After just one "international auto race," the track was destroyed by a major hurricane, its wooden beams blown all over the county. This event, dubbed "Fulford's Folly," was a forerunner to the auto races at Sebring and Daytona. In 1936 the Sunny Isles Pier was built and soon became a popular destination. In 1982 the ?- mile-long pier was designated a historic site. It is still used by fishing enthusiasts and sightseers today. Sunny Isles developed slowly until the 1950s when the first single-family homes were built in the Golden Shores area. During the 1950's and 1960's more than 30 motels sprang up along Collins Avenue including Ocean Palm, the first two-story motel in the U.S. Tourists came from all over to vacation in themed motels of exotic design along "Motel Row." The Beatles were among noted visitors to Sunny Isles, cavorting at the Castaways Motel's famed Wreck Bar on Collins Avenue (State Road A1A) just south of Sunny Isles Boulevard. (The Castaways Motel was demolished in the 1970s and Oceania Towers, the first luxury condominium complex in Sunny Isles, was constructed on the site in the 1990s.) The popular oceanfront community gained many new residents (both year-round and seasonal) as condominium communities such as Winston Towers and Arlen House were built in the 1970s. Over the next decade, tourists from Europe and North America, flocked to Sunny Isles hotels and motels attracted by favorable exchange rates and value-for-money accommodation. New mid- and high-rise multi-family buildings were constructed adding to the residential options in Sunny Isles. The City's three single-family communities, Golden Shores, Atlantic Island and Golden Gate, a luxury enclave at the northern tip of the city, are all on the Intracoastal Waterway. In 1997, the citizens of this area voted to incorporate as a municipality, thus putting the city on the map as a highly desirable oceanfront community. Sunny Isles Beach is now in the midst of a major redevelopment with mostly luxury high-rise condominiums and some elegant hotels under construction.
Sunny Isles Trump International Sonesta Beach Resort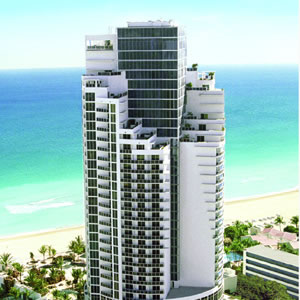 Trump International Beach Resort Condos For Sale
BACK TO TOP
South Beach Condos
1500 Ocean Drive Condos For Sale - Bentley Bay North Condos For Sale - Bentley Bay South Condos For Sale
Bentley Hilton Beach Condos For Sale - Capri South Beach Condos For Sale - Glass Condos For Sale
Icon South Beach Condos For Sale - Il Villaggio Condos For Sale - Mondrian South Beach Condos For Sale
Murano Grand Condos For Sale - Netherland Condos For Sale - Ocean House Condos For Sale - One Ocean Condos For Sale
Portofino Towers Condos For Sale - The Tides Condos For Sale - W Hotel Condos For Sale - Yacht Club At Portofino Condos For Sale
Miami Beach Condos
Akoya Condos For Sale - Azure Condos For Sale - Bath Club Condos For Sale - Blue Diamond Condos For Sale - Canyon Ranch Condos
Edition Residences Condos For Sale - Fontainebleau II Condos For Sale - Fontainebleau III Condos For Sale - Green Diamond Condos
La Tour Condos For Sale - Mosaic Condos For Sale - Solimar Condos For Sale - The Caribbean Condos For Sale - Villa Di Mare Condos
Miami Beach Homes - Miami Beach Condos