La Gorce Island Real Estate, Miami Beach
La Gorce Island real estate is encompassed by a private gated island in Miami Beach, Florida, and consists of both waterfront and interior homes in a lush tropical setting. The homes on the southwest corner of the island have open water views across Biscayne Bay to the Miami skyline. Large yachts can be found at a number of La Gorce island docks. Some of the estates on this exquisite island go well into eight figures.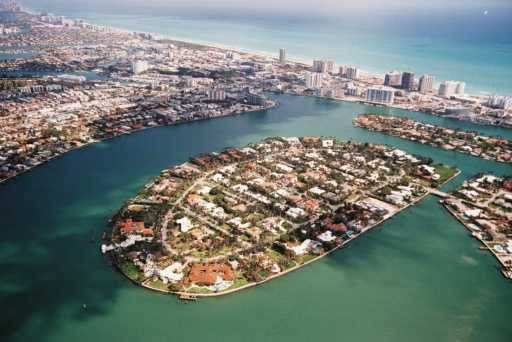 La Gorce Island
The La Gorce Neighborhood includes all of the area from Surprise Lake, north to La Gorce Island, and from Biscayne Bay east to the Indian Creek waterway, and is generally comprised of single-family residential streets. There are no institutional uses, and only one small commercial building on 51st Street and Cherokee Avenue. La Gorce Island and Allison Island are part of the neighborhood; however improvements to the islands were performed by the City under separate contracts and are not included in the scope of the ROW Improvements Program. In addition, as Alton Road, Pine Tree Drive and La Gorce Drive are no City corridors, they are also not included in the scope of the project. To this end, the ROW Project will generally provide improvements to the Lakeview Area, bounded by Lakeview Drive and 51st Street on the south side of the neighborhood, and the La Gorce Park area, located to the north of 63rd Street. The connecting corridor along North Bay Road will also receive Stormwater improvements.
May 5, 2015 - La Gorce Island Mansion Sold For $19,700,000
April 2, 2015 Update - Lil Wayne's House For Sale $18 Million
March 11, 2015 - Shots reportedly fired at Lil Wayne's House confirmed to be a hoax.
Billy Joel Sells La Gorce Island Miami Beach Home
Billy Joel Just sold his Miami Beach home located on prestigious La Gorce Island for just under $14,000,000. The 7 bedrooms, 8.5 bathrooms Miami mansion boasts almost 9,000 square feet of living space, and is situated on an excellent 30,330 square feet lot. His neighbors just down the street on North Bay Road are Miami Heat players Chris Bosh and Dwyane Wade. Billy Joel purchased the estate in 2006 for $13,500,000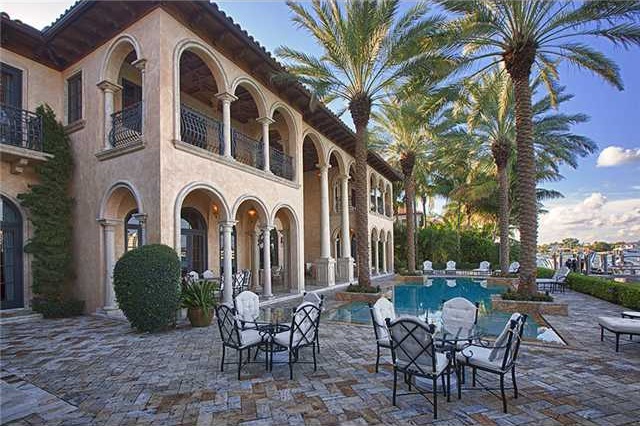 La Gorce Island Home of Billy Joel
La Gorce Island Home Sold For $30 Million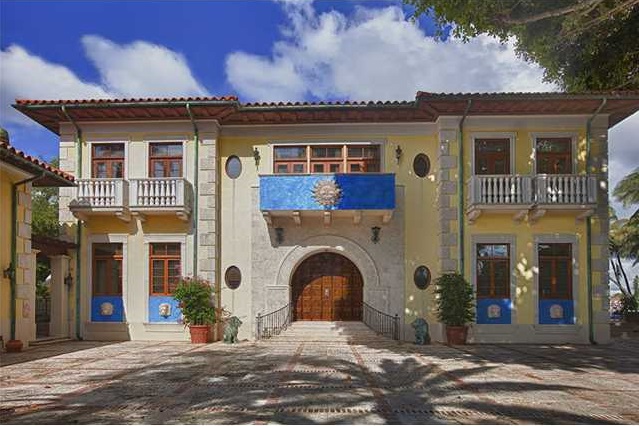 A La Gorce Island home recently sold for a whopping $30 million USD. The 11 bedrooms mansion located at 42 La Gorce Circle is situated on a 71,000 square feet lot with 349 linear feet of water frontage on one of Miami Beach's most prestigious islands. The Miami Beach property was previously sold in 2001 for $12,450,000


La Gorce Island Aerial Views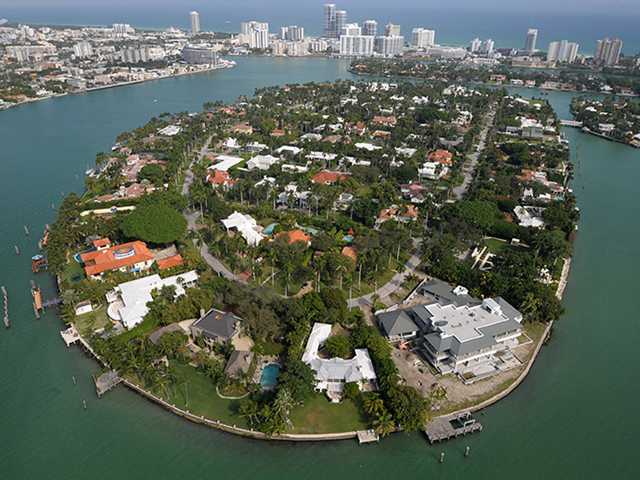 La Gorce Island Miami Beach Florida - Rare Arial View
Lil' Wayne's La Gorce Island Miami Beach House In Jeopardy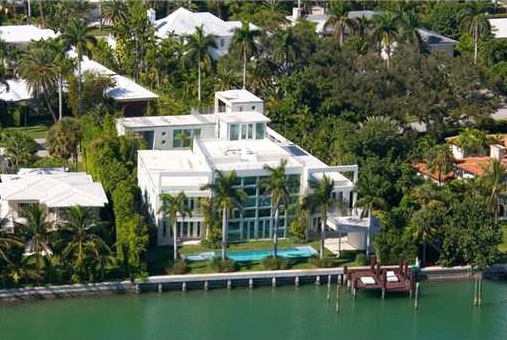 Lil Wayne's House Miami Beach
Lil Wayne is reportedly having financial problems as his Miami Beach house, located on exclusive La Gorce Island faces $3.4 million dollars in fines and legal fees according to a report by Gossip Extra and The Real Deal. An erroneous report by the Real Deal purported that Lil Wayne purchased the La Gorce Island home for $14 million dollars, but the actual sales price was $11,600,000 in September 2010. Lil Wayne had previously been renting the Miami Beach house, and later decided to purchase it. The Real Deal also erroneously reported that Lil Wayne listed the home for $12.9 million, but that's just not so. Therefore it has become increasingly clear that anyone can post anything they want without checking resources, or anything else for that matter.
Billy Joel's La Gorce Island Home For Sale
Bllly Joel's home on La Gorce Island in Miami Beach was just placed on the Miami MLS for sale for $14,750,000. The 10,040 square feet home on beautiful and exclusive La Gorce Island boasts 7 bedrooms and 8.8 bathrooms is situated on a 3/4 acre lot, with 150 linear feet of bayfront. Billy Joel purchased the property in 2006 for $13,500,000. La Gorce Island is onne of the most beautiful and well kept of all of the islands in the Miami Beach area. Also living in the area in and around the island have been celebrities Cher, Lil Wayne, Dwyane Wade, and Chris Bosh.

La Gorce Island in Miami Beach Areal Shot
La Gorce Island Home Sold
60 La Gorce Circle On Miami Beach's La Gorce Island Sold For $3,200,000 April 2009
A large lot on exclusive La Gorce Island was finally sold on Monday, after sitting idle on the market for well over two years. The property, located at 60 La Gorce Circle, on Miami Beach, was listed for $4,999,000, but closed for a much lower price of $3,200,000, a discount of approximately 36%. The previous sale of the vacant lot was for $4,700,000 in August 2004, at the height of the Miami real estate boom. Eight months later, the property was again listed for sale, this time, for an incredible $6,800,000. When the seller failed to bring in a buyer, due to the inflated price, he was forced to reduce it 3 times, as the empty lot remained stagnant on the market for almost 2 years and 5 months, before Monday's closing took place. The sale is very interesting, in that it exemplifies just how much prices have dropped in the Miami area. Notwithstanding, if one takes a look around at asking prices of luxury homes and condos in Miami and Miami Beach, it becomes increasingly clear that asking prices are much higher than they should be. Sellers have evidently been somewhat oblivious to this fact, and it is becoming painfully obvious that if they want to compete in the present market place, they are going to have to become much more realistic.
La Gorce Island House (Formerly Cher's ) Reduced By $2 Million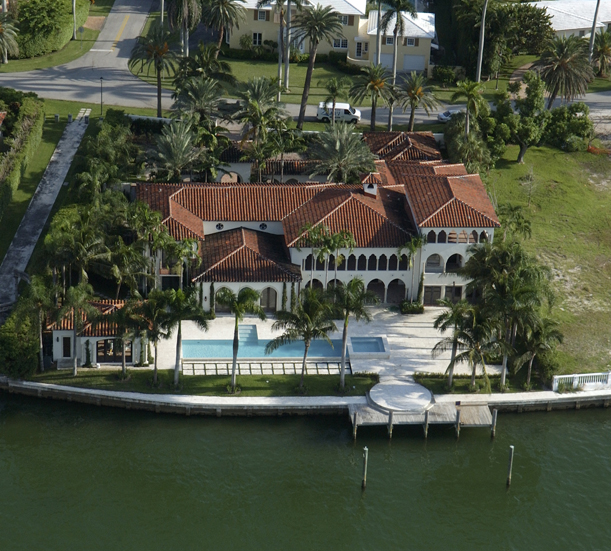 Cher's House On La Gorce Island
Cher's former Miami Beach home located at 64 La Gorce Circle, on beautiful La Gorce Island, was just reduced by $2,000,000 in asking price. The price was dropped from $16,900,000 to a more reasonable $14,900,000. Boasting 6 bedrooms and 7.5 Bathrooms, the lovely mediterranean home has a very spacious 11,460 square feet of living space, and sits on a lot measuring 29,507 square feet, with 158 linear feet of bay front. The home was purchased in June 2006 for $9,700,000; some remodeling was done to the property, and in October 2006, it was put back on the market for sale at an asking price of $ 14,420,000. The price was then raised 3 times to a high of $16,900,000 in December 2007, before being dropped back down yesterday to $14,900,000.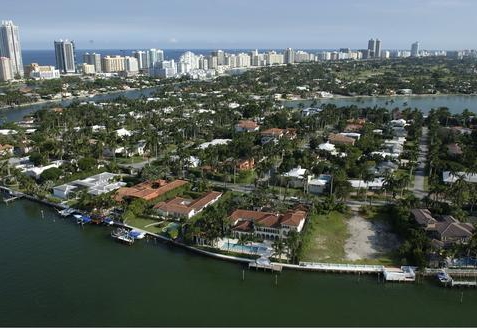 La Gorce Island is a wonderful Miami Beach Island, with some of the nicest landscaped streets you will see anywhere in the world. The large beautiful homes that are situated in this lush Miami Beach neighborhood are some of the fines that can be found anywhere in the Greater Miami and Fort Lauderdale areas.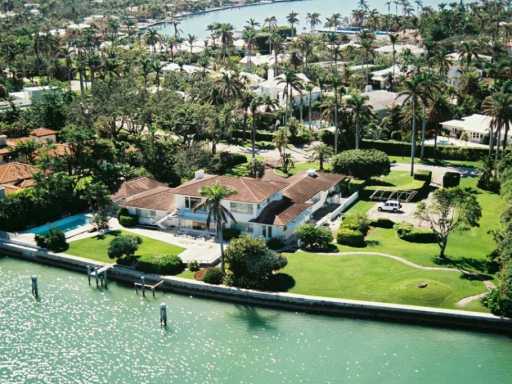 BACK TO TOP