Key Biscayne Real Estate
Key Biscayne real estate extroadinary! Located in Dade County, the city of Key Biscayne has been acclaimed by Andrew Schiller, president of Location Inc. (TM), a Ph.D. geographer, as one of the top 5 permanent vacation spots in the United States. The community has a population of over 10,000 people, and boasts some of the most beautiful and priciest homes and condos in South Florida.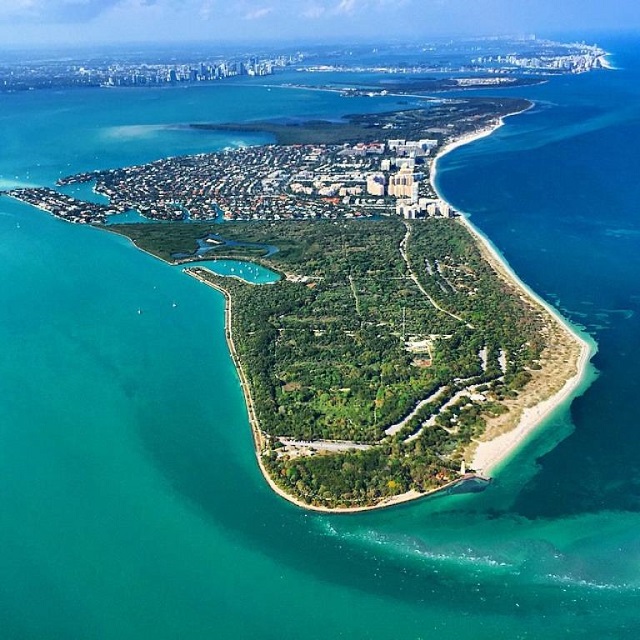 Key Biscayne Florida Aerial View Courtesy of Miami Aerial Photo
One Of Key Biscayne's Finest Homes
Key Biscayne is well known as one of the very finest areas to live in all of the Miami South Florida area.The property located at 7 Harbor Point attests to this, and is being sold for $23,000,000.00 USD. Replete with a private beach and dock, this property is suited for the most discerning buyer of luxury real estate. Located on the islands most exclusive street, details include a covered entry bridge over a floating illuminated pond opening to a double height atrium. A modern kitchen with center island and bar opens to a central family room. A master suite breezeway leads to a private cabana outfitted with Nana Walls for magnificent Downtown Miami views. Pool Pavilion, outdoor kitchen, infinity pool.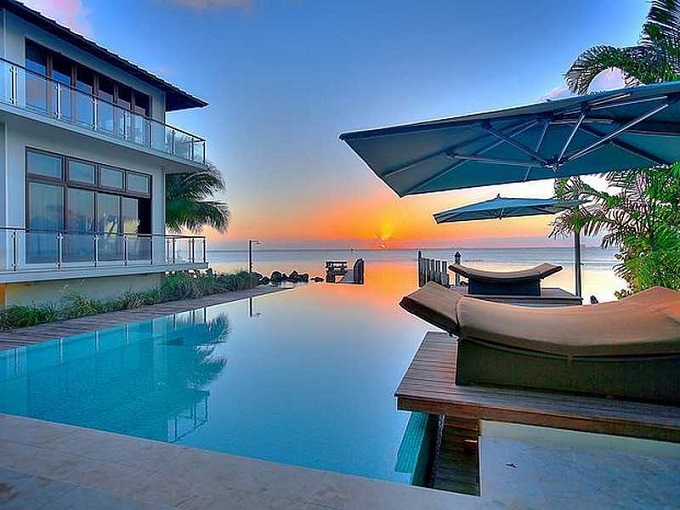 7 Harbor Point in Key Biscayne Florida
Grand Bay Condos For Sale - Grand Bay Residences Condos For Sale - Key Colony Condos For Sale
Ocean Club Tower I Condos For Sale - Ocean Club Tower II Condos For Sale
Ocean Tower I Condos For Sale - Ocean Tower II Condos For Sale
Key Biscayne Homes - Key Biscayne Condos
Donald Trump Gives Up Bid To Take Over Key Biscayne Golf Course


Key Biscayne Aerial View Of Golf Course

Key Biscayne From The Air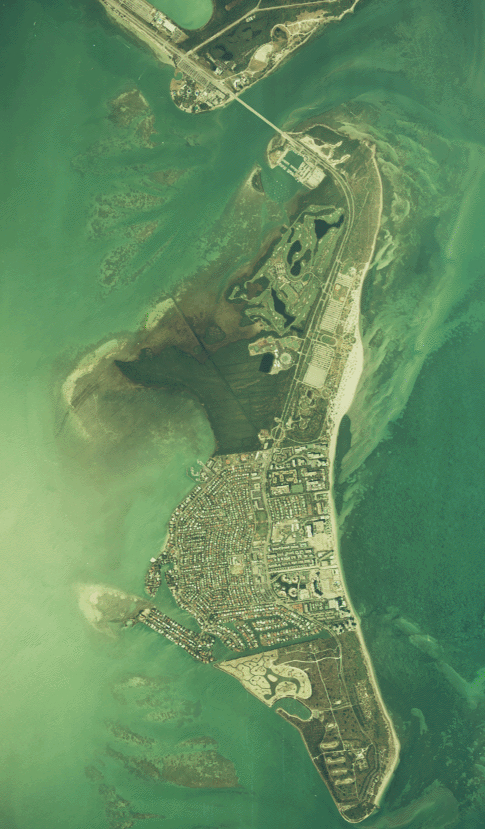 Key BiscayneFlorida - Aerial View
Key Biscayne Home For Sale $38,500,000
One of the most beautiful contemporary homes in the Miami area is on the market for sale at an asking price of $38,500,000. Located at 485 W. Matheson Dr., this magnificent Key Biscayne property boasts approximately 500 feet of frontage, and it's own helipad. The 10,800 square foot home can accomodate a large family, with its 5 bedrooms and 6 bathrooms. Sweeping vistas of the Miami skyline enhance the beauty of this marvelous estate.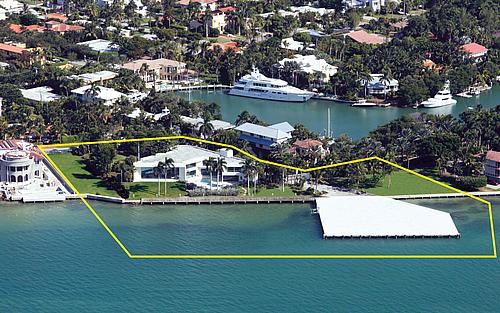 485 W. Matheson Drive in Key Biscayne For Sale $38,500,000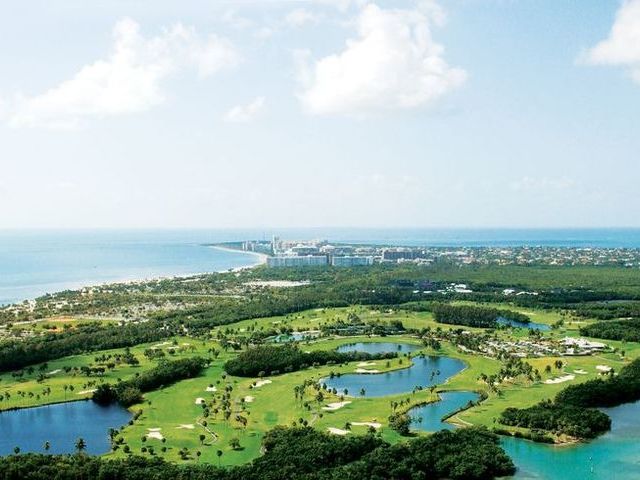 Key Biscayne Golf Course At Crandon Park - Aerial View
Key Biscayne Real Estate Luxurious And Pricey
Here we are in August, and the market is flooded with homes for sale, but in Key Biscayne, one of the most beautiful communities in Florida, not one single family home is listed for less than $1,000,000. The least expensive home for sale in Key Biscayne Florida, is $1,099,000, a 3 bedroom, 1 bathroom home with 1151 square feet of living space. There are presently 12 homes in Key Biscayne, which are priced between $5,500,000 and $15,750,000, and presently listed for sale. Of course in the $2,000,000 to $5,000,000, many more homes are for sale in Key Biscayne, with few lookers, and even fewer buyers.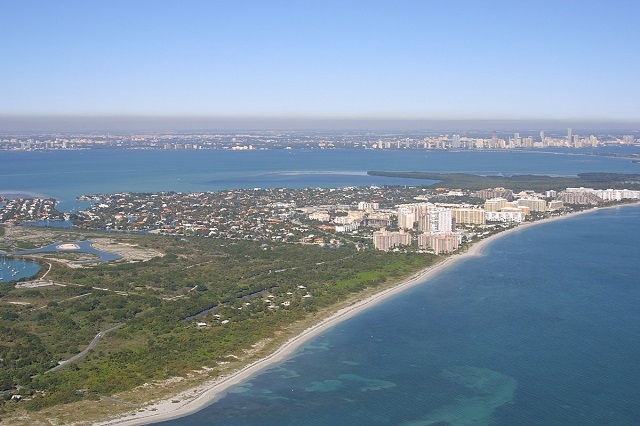 Key Biscayne Florida
Key Biscayne History
The Nixon home, which made Key Biscayne a dateline when the president wintered in his nondescript concrete home from 1969 to 1974, fell without protest. Edgardo Defortuna, 47, the Argentine-born president of Fortune International Realty in Miami, will build a five-bedroom home with 14,681 square feet of living space. Nixon's neighbors were Bebe Rebozo, a local banker, and Robert H. Abplanalp, who made his fortune in aerosol cans. Mr. DeFortuna will probably share the stretch of rare private bayside beach with John Devaney, a 34-year-old bond trader who grew up on Key Biscayne.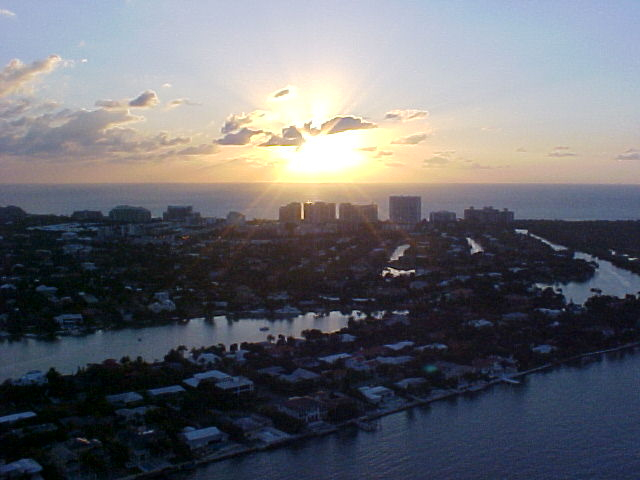 Key Biscayne Real Estate Key Biscayne Florida - Sunrise
BACK TO TOP


Miami Condos
900 Biscayne Condos For Sale - Asia Condos For Sale - Bristol Tower Condos For Sale - Carbonell Condos For Sale
Epic Condos For Sale - Four Seasons Condos For Sale - Grovenor House Condos For Sale - Icon Brickell Condos For Sale
Jade Brickell Condos For Sale - Marina Blue Condos For Sale - One Thousand Museum Condos For Sale
One Thousand Venetian Condos For Sale - Paramount Bay Condos For Sale - Ritz Carlton Condos For Sale
Santa Maria Condos For Sale - Ten Museum Park Condos For Sale - Three Tequesta Point Condos For Sale
Two Tequesta Point Condos For Sale - Viscayne Condos For Sale - Miami Homes - Miami Condos