Maui Hawaii Real Estate Relocation Information


Maui Hawaii real estate agents featured on our site are committed to serving your real estate needs. They can help you relocate to Maui Hawaii, and to find the home that suits you. Whether you are looking for a house or a condo, our featured agents are there to assist you in the purchase of a condo or home for sale. Highly skilled real estate agents can help to negotiate the best price for you, whether you are buying or selling a home. Research all Maui Hawaii real estate listings in the MLS (multiple listing service).
There are many wonderful places to live in Maui.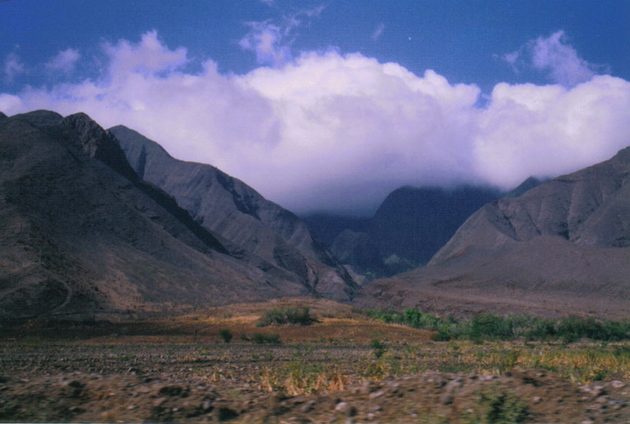 Maui Hawaii
Education in Maui:
HANA HIGH & ELEMENTARY SCHOOL
P.O. Box 128
Hana HI 96713
Melanie Coates, Principal
Marti Wukelic, PCNC
248-4815
HENRY PERRINE BALDWIN HIGH SCHOOL
1650 Kaahumanu Avenue
Wailuku, HI 96793
Stephen Yamada, Principal
Marcella McClelland, Vice Principal
Phillip Gilbert, Vice Principal
Lorena Rodrigues, PCNC
984-5656
KAAHUMANU HOU CHRISTIAN SCHOOLS
707 S. Puunene Avenue
Kahului, HI 96732
David Morroco, Principal
871-2477
KING KEKAULIKE HIGH SCHOOL
121 Kula Highway
Pukalani, HI 96768
www2.kekaulike.k12.hi.us/
Susan Scofield, Principal
Paul Brown, Vice Principal
Mark Elliott, Vice Principal
June Kaneshiro, PCNC
573-8710
LAHAINALUNA HIGH SCHOOL
980 Lahainaluna Road
Lahaina, HI 96761
Michael Nakano, Principal
Joe Mai, Vice Principal
Lynn Kahoohalahala, Vice Principal
Maria Arrick, Counselor
Barbie Otomo, Registrar
MAUI HIGH SCHOOL
660 S. Lono Avenue
Kahului, HI 96732
mauihs.k12.hi.us
Randy Yamanuha, Principal
James Takumi, Vice Principal
Gary Zukeran, Vice Principal
Gail Perreira, PCNC
873-3000
SEABURY HALL
480 Olinda Road
Makawao, HI 96768
Joseph Schmidt, Headmaster
572-7235
ST. ANTHONY HIGH SCHOOL
1618 Lower Main Street
Wailuku, HI 96793
www.sasmaui.org
Edwina Wilson-Synder, Principal
Janice Pruett, Student Activities
244-4190
Sudbury Maui Learning Center
84 South Holokai Road
Haiku, HI 96708
Staff:
Matthew Brass
Rochelle Coop
572-5747
MAUI COMMUNITY SCHOOL FOR ADULTS
179 Kaahumanu Ave.
Kahului, HI 96732 Elizabeth Hoxie, Principal
Albert Kawai, Vice Principal
Lillian Rivera, PCNC 873-3082

Maui County, HI Cities & Towns:
Haiku
Hana
Hoolehua
Kahului
Kaunakakai
Kihei
Kualapuu
Kula
Lahaina
Lanai City
Makawao
Maunaloa
Paia
Pukalani
Puunene
Wailea
Wailuku
Useful Maui Hawaii Information:
Department of Finance
Real Property Tax Division
Maui Mall - Service Center
70 E. Kaahumanu Ave. Ste. A16
Kahului, HI 96732
Phone: (808) 270-7297
Fax: (808) 270-7884
8:00 a.m. - 4:00 p.m., Monday - Friday
Department of Fire Control
200 Dairy Road
Kahului, HI 96732
Phone: (808) 270-7561
Fax: (808) 270-7919
Email: fire.dept@mauicounty.gov
Department of Housing and Human Concerns
200 South High Street Ste.400
Wailuku, HI 96793-2155
Phone: (808) 270-7805
Fax: (808) 270-7165
Email: director.hhc@mauicounty.gov
Department of Parks and Recreation
275-D Uhu Street
Kahului, HI 96732
Phone: (808) 270-7383
Fax: (808) 872-5627
E-mail: parks.dept@mauicounty.gov
MAUI COUNTY POLICE DEPARTMENT
Chief of Police Thomas Phillips
Deputy Chief Gary Yabuta
55 Mahalani Street
Wailuku, HI 96793-2155
Phone: (808) 244-6300
Fax: (808) 244-5576
Email: crs@mpd.net
Department of Planning
250 South High Street
Wailuku, HI 96793-2155
(808) 270-7735
(808) 270-7634
planning@mauicounty.gov



Maui is the second largest Hawaiian Island, and is the third most populated island in Hawaii
Hawaii Relocation Communities Served by Our Featured Real Estate Agents