Raleigh North Carolina Real Estate Relocation Information


Raleigh North Carolina real estate agents we recommend, are committed to serving your real estate needs. They can help you relocate to Raleigh North Carolina, and to find the home that suits you. Whether you are looking for a house or a condo, our recommended agents are there to assist you in the purchase of a condo or home for sale. Highly skilled real estate agents can help to negotiate the best price for you, whether you are buying or selling a home. Research all Raleigh North Carolina real estate listings in the MLS (multiple listing service).
There are many wonderful places to live in Raleigh North Carolina.
Facts:
State: North Carolina
County: Wake County
Area: City 134.34 sq mi
Elevation 434 ft
Population (as of January 1, 2007): City 359,332, Metro 994,551
Density 2,674.80/sq mi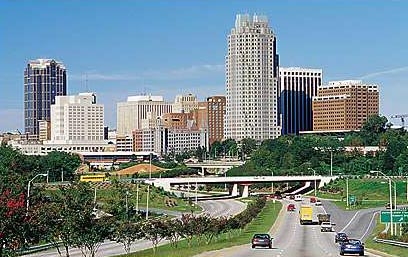 City of Raleigh North Carolina
Neighborhoods in Raleigh:
Amberfield
Alyson Pond
Ashley Ridge
Avent West
Bent Tree
Berkshire Downs
Black Horse Run
Brassfield
Brentwood
Brookhaven
Crossgate
Dalton's Ridge
Falls Village
Farrior Hills
Forrest Ridge
Green Road
Glen Forest
Greystone
Gresham Trace
Kershaw Hills
Lakepark
Leesville
Hickory Hills
Hidden Valley
Inman Park
Meryton
Millbrook
Montclair
North Haven
North Hills
North Ridge
Norwood Cres
Perry Creek
Pinecrest
Quail Hollow
Smoke Tree
Southall
Steeplechase
Stoneridge
Stonehenge
Stone Creek
Valley Estates
Wakefield
Westlake
Wildwood Green
Windsor Forest
Wood Valley
Wyndfield
Higher Education:
North Carolina State University
Meredith College
Peace College
School of Communication Arts
Shaw University
St. Augustine's College
Wake Technical Community College
ECPI College of Technology


Call us for information to find a real estate agent who can handle your relocation requirements.
Favorite Cities in America:
Miami | Miami Beach | Key Biscayne | Fort Lauderdale | Boca Raton | Palm Beach | Vero Beach
Orlando | Naples | Asheville | Charlotte | Raleigh | Malibu | Santa Monica | San Francisco | San Diego | Fresno | Las Vegas | Reno | Lake Tahoe | Henderson | Kauai | Oahu | Maui | Houston
Austin | Dallas | San Antonio | New York | Chicago | Washington DC | Atlanta | Scottsdale
Phoenix | Boston | Sarasota | Aspen | Stamford | San Jose